Sunday, December 22, 2013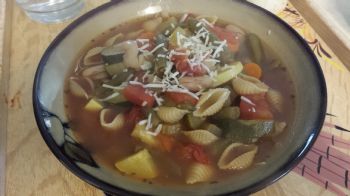 No more Medifast days. I'm done and finished. Today I felt like making soup so I made an easy minestrone soup. Instead of cabbage I used carrots... that was a bad decision. It wasn't the greatest soup of all time but it was warm and comforting. I've been busy playing games all day. I don't think I left the couch yesterday and I forgot to eat dinner.
Unfortunately I have work tomorrow and that department Christmas party. I was going to make gingerbread cookies but you know what I don't want to. I'm tired from all these stupid parties already. I'm going back to my couch.