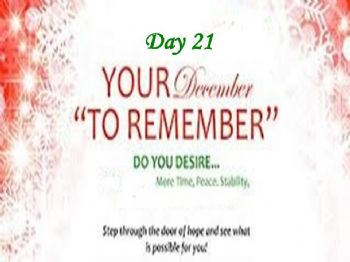 I'm really enjoying your feedback on how these challenges are affecting you. Also your comments are really positive and you are also really excited about these daily challenges. Thanks for coming along on this challenge with me.
Today's challenge will take a little more of your time than our previous challenges, but I would guess between 30 minutes to an hour total, but will be well worth your time and effort.
Here's your challenge for today:
Day 21: Make a heartwarming, comforting, feel good, soup for dinner, and share it with a neighbor, friend, or a relative.
Do you realize that you can fit a lot of memories into a soup bowl?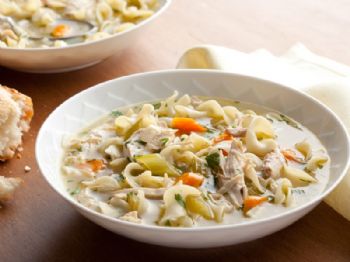 As a little kid with a sore throat and stuffy nose, my mom filled my bowl with homemade Chicken Noodle Soup. It was one thing guaranteed to get that nose unstuffy, and make you feel better.
After a hard day sledding down our neighbor's snowy hill my dad would give a whistle and I'd run home to a steaming hot mug of Campbell's tomato soup, reconstituted with either milk or water, with grilled cheese sandwich.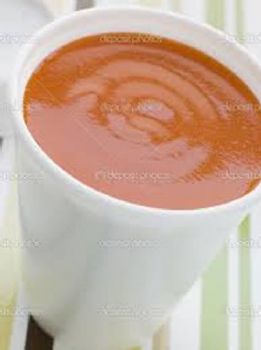 Weekends in our house usually found a pot of soup on the stove – vegetable, split pea, chili, or something heartwarming and soul-soothing. My dad would lovingly stir the pot letting the mélange of smells spark his senses of what was to come.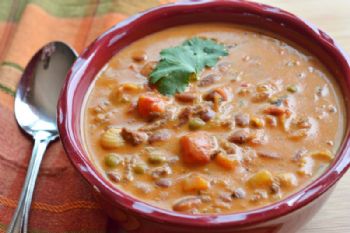 If you have a family favorite in mind, or something you've been thinking about lately why not make it? Here is one of my daugher in law's healthy and hearty soups - Chicken Tortilla Soup: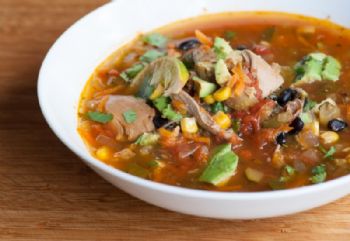 You can find more of her healthy, hearty soups here:
www.omnomsauce.co
m/category/soup/
On the other hand, if you are looking for something easy and new, here's a link for 12 Healthy and Hearty Fall and Winter Soups:
https://www.sparkpeople.
com/blog/blog.asp?post=12_
healthy_soup_recipes_for_f
all_and_winter
As an added bonus, you can rack up some SparkPoints by making one of these and rating it!
If you "can't possibly" do this today for scheduling reasons or otherwise, you get to play a "wild card", and select your own personal challenge with one caveat. When you come by for tomorrow's challenge you must tell us what challenge you chose, and what happened.
Thanks for stopping by! Bon Appetit!
***Google Images***