Saturday, December 21, 2013
Hello everyone, it's Andy! It's great being home from college because I have no responsibilities or schedules and I can eat and buy healthy food that I want and not have any temptations.
Got on the scale today... 165 pounds
I woke up pretty late, around 10, and had some cinnamon tea. For breakfast I had healthy PANCAKES made with only 2 ingredients... a mashed banana and 2 eggs. Mix them together (I added a splash of vanilla and some cinnamon) and just make like normal pancakes! Pretty good!
Then I went on the treadmill and did this 48 minute workout...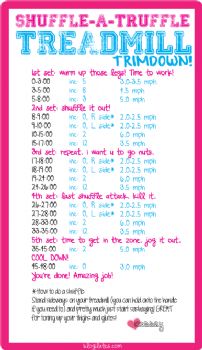 OMG IT WAS SO HARD. My calves afterwards were dead!! From walking up the hills. There are also cool side shuffles in it. I am so happy that I did it, I feel great now. It said I burned 585 calories but I don't know how accurate my treadmill is. I HIGHLY recommend this workout!
Then I finished with some leg and back stretching.
And for lunch I had a peanut butter and banana sandwich on whole wheat bread with skim milk! For dinner my mom is making Caesar salad (dressing on the side) and parmesan chicken. Yummy and healthy :) For a late night snack I had an apple and a slice of cheese. Have a great day everybody!!