Saturday, December 21, 2013
I'm discovering that it's the whole processes that is refining who I am becoming, not just the part about the loss.
In the work I am doing towards my second goal, I have discovered that I really enjoy walking. There is something about putting on my gear, slipping in the ear buds and cueing up the bpm (beats per minute) music podcast I'm listening to that morning and then heading out the door to walk my circuit. It has become my private "me" time, when it's my body moving to the beat and keeping an almost meditative mental state as opposed to mulling over problems, worries, or my day.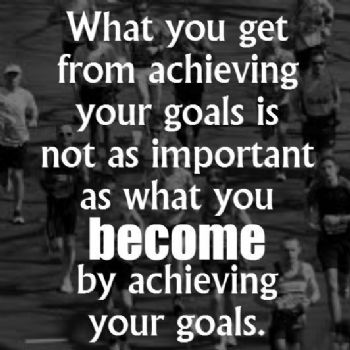 What discoveries have you made about yourself and your goals?