Saturday, December 21, 2013
Today is a good day for a hike. The sun is not even up yet, but I have this knowing inside. Over the past 2 years (since joining Spark, and tracking exercise), my bady has been changing, and I FEEL GREAT!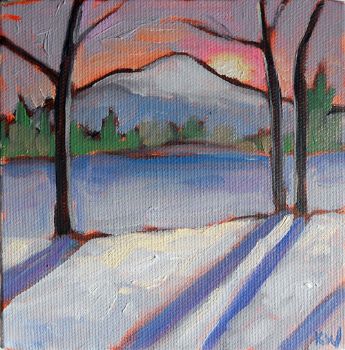 For me, life is like a climb up Mt Monadnock. I still have my struggles, and still have to push to make it to where I want to be in life. But the journey is worth it! It is worth all the effort and perspiration. Sitting on the summit, enjoying the view with my best friend is one of the most satisfying feelings in the world.
And so I will climb the mountain again today. I will enjoy the push to get to the top. I will enjoy being with John, and I will enjoy the feeling of good health!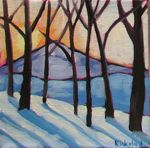 Yes, this is a perfect day to climb!
Paintings by Kristina Wentzell
https://www.facebook.com
/kristinawentzellfineart