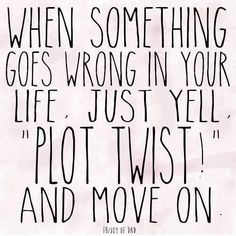 Sometimes you mess up. That's the game of LIFE.
A few nights ago I woke up in the middle of the NIGHT.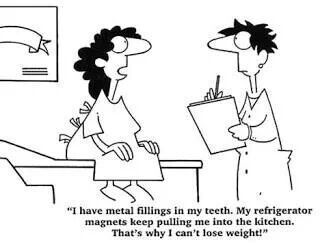 It was as if a super strong magnet controlled my movements. IT DRAGGED ME TOWARDS THE refrigerator. It made me open the door. In the darkest moments of the night I opened the squealing, tattling drawer that held the sliced cheese. During that dark ZOMBIE moment I chowed down a slice of cheese, illuminated by the refrigerator door. I didn't even share with the cat.

She was asleep.

It was almost like sleep walking. I felt so bad when I realized what I did.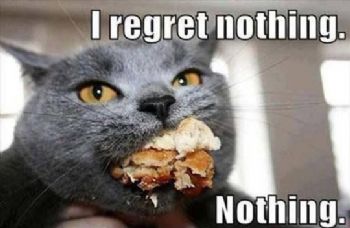 I had been on a streak of dropping pounds like flies, I was doing so well on my improved eating plan. I SCREWED UP, but not too badly. It would of been OK, but slipping on my diet affects my mobility and how well I feel, my health. That stupid slip up set me back a few days on my exercise due to the health decline. One day turned in to a couple of days of slipping up. I gained a couple of pounds back. It wasn't worth screwing up. It wasn't worth feeling physically ill to the point I needed help moving around. I didn't know I was lactose intolerant and the effects it has on my immune system. It's much worse than gas.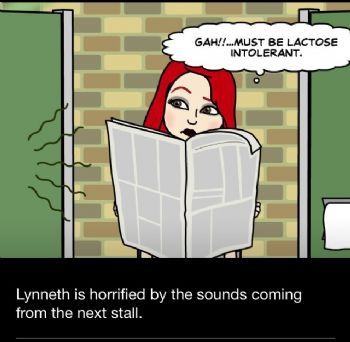 Yesterday I dusted myself off and climbed back on the horse. I stayed ON TRACK !

My reward is 2.5 pounds released. Yes. One day back on and I am where I was when I messed up !!!



I am so THRILLED !!! To top things off my mobility is greatly improved once again.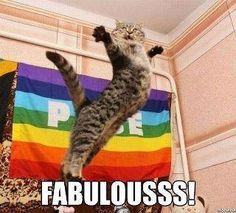 Today I have had a coconut.

The real coconut water from a young coconut tastes yummy. Processed tastes yucky. I don't know what they do to destroy the flavor. Always eat fresh, raw, unprocessed coconuts for a treat.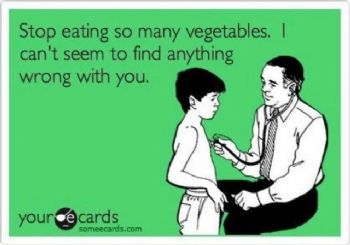 My juice is: Joe Cross's recipe for Good Morning Juice modified a smidgin.
2 Sweet potatoes. I used Yams.
6 Carrots.
4 Oranges. I also added 4 tangerines.
1 tsp. vanilla.
My variation is, adding the tangerine, mung bean sprouts (you can't taste them), 3 inches of fresh turmeric, one stalk of lemon grass. It worked perfectly not changing the flavor of the juice. It made 32 ounces or a quart. This is one of my favorite juices. It does not taste like the average vegetable juice. It's more of a treat, kind of like an Orange Julius. The orange and vanilla overrides the other flavors, the yam adds a creaminess that other juices don't have. It's super satisfying and filling. Its a treat to make when I have the Ingredients.
Later I might make the

Mean Green juice.
1 Cucumber
4 Celery Stalks
2 Apples. Use Granny Smith for lower sugar amounts.
6-8 Kale leaves.
1/2 Lemon. I usually use more lemons. Lemons compliment the Granny Smith Apples. If you get the amount correct it's kind of like a green lemonade.
1 Tbsp. Ginger. Yum.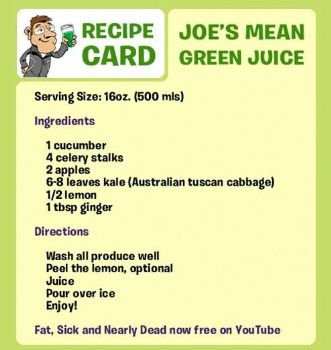 For my meals I have a Creamed Sweet Potato soup with corn. Yum. Snack is Pumpkin Chia Seed protein pudding.

Lemon grass tea or Chaga Tea if I get cold.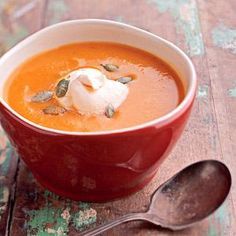 Its so exciting to have a FRESH START every day.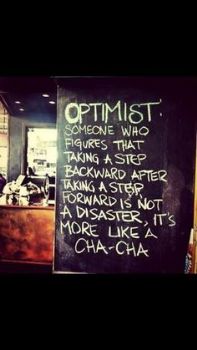 My tip for the day is: