Finally, Friday has arrived. It has been a rough week! I am glad it is almost over.
Yesterday when I got home from work I immediately set up my new Kindle. Feeling better about that now. Seriously, the thought of travelling for a week without it was too much. I read so much when I visit my family because I have extra relaxation time then. And carrying like 5 actual books with me would take up valuable suitcase room! Anyway, all better.
I also got my new Erin Condren life planner yesterday so I was excited to open the box when I got home! Isnt it pretty??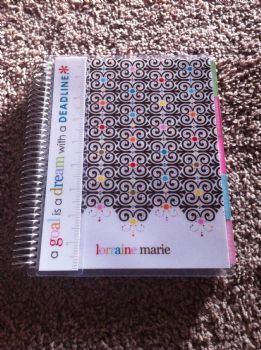 I am so excited to start using it! I love paper planners.
I also spent some time just relaxing on my couch. I think I really needed it. Been too emotionally overwhelmed again lately.
Then I set to work to do more quilting. I have 1/2 of it quilted now. I am hoping to be ambitious and finish the other half tonight. I am getting better at it, and I think it looks pretty decent. I am excited to see what the quilt will look like when it is finished and the binding is on and it can actually be used as a throw blanket!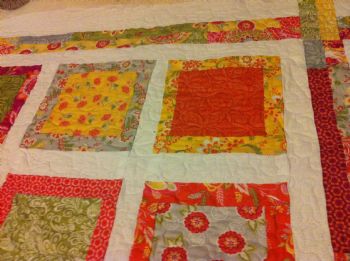 I'm still trying to deal with the new work issues I got yesterday. Sent an email to my boss yesterday asking for her thoughts, so I am waiting for her to call me today and hopefully I'll have some idea what to do. I got two new clients, and I really dont have the time to meet with the local one today - I am not particularly interested in driving an hour to the Air Force Academy this afternoon. So I will have to figure that out, too. I hate when you get things thrown at your right before you go on vacation. Blech.
I really wish this nauseau would go away. I am not sure what is causing it. I actually ate less at breakfast this morning, too, since I dropped the carton of eggs on the floor by accident, and the 4 remaining eggs all broke. *sigh*
Well, off to finish this draft of my paralegal's evaluation so that I can finally send it up to my boss for a review before I finalize it. One less thing to worry about before I go on vacation, hopefully.
And I will get to see this little face on Sunday!!! Miss her so much!