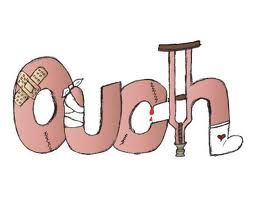 As some of you may know, I hurt my back pretty bad in the middle of November doing my new workout program. I didn't hurt myself doing anything really abnormal or crazy, I hurt myself doing a squat. I hurt myself doing a SQUAT?!?! How did I hurt myself doing something I have done thousands of over the last 18 months or so?!?!
For the better part of 3 days, I could only crawl around my house. For the better part of a week, I couldn't walk without significant pain. For the better part of this last month, I have dealt with the pain in my back. Perhaps harder than dealing with the pain is dealing with the mental side of this injury.
I have had minor injuries and pains over the last 18 months or so. I have had knee pain since I was a teenager. I have had foot pain for nearly as long, residuals of having 3 stress fractures in my feet over a six year period in high school and college. I hurt my shoulder back in January working out and was told I likely have a partially torn rotator cuff. I have even hurt my back a few times and that has kept me from working out a day or two at a time. All of those injuries I successfully rested or worked my way through.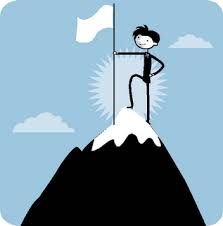 This particular back injury in November has been a sobering reminder to me of how fragile this journey is. A reminder of how important our physical and mental well being are to what we can accomplish with our healthy lifestyle changes and how much the two are intertwined. A reminder of how one day or week we can feel like we are on top of a mountain and we will never be stopped on our way to our goal to the next day or week where it feels like we were pushed off the mountain and fell all the way to the bottom hitting every ledge and tree along the way.
I felt that. I felt like I had scaled Mount Weight Loss! I had conquered it! Why would I not think that? I went from a high of 509 lbs. in May of 2009 down to my original goal of 299 lbs. in July of 2013. I had those days, weeks where I felt like I could do no wrong. But, I have also had those days and weeks where I couldn't get out of my own way!
Yes it happens. Yes, it will happen again. There was something a little different this time. I didn't let my diet get out of control so I am thankful for that. I am thankful that my healthy lifestyle changes probably have sunk into my muscle memory enough to where I didn't let my diet be totally derailed. In the past, I am sure I would have drowned my physical pain in pizza and ice cream...and let's be honest, tacos, candy, cookies, pasta, bread...you know where I am going here.
But I did let the injury get to my spirit. I was on track and doing the best workouts I had done since late summer and then boom! No workouts! It was a unwelcomed wake-up that I could have done without. It seemed like an awful time for an injury like that but then I thought about it. When exactly is a good time for an injury like that?
That got me thinking about how fragile our journey is. If I would have had this same injury when I just started Insanity at 433 lbs., would I have kept going or would I have thrown in the towel? I have a sinking feeling, that Old Brad would have thrown in the towel.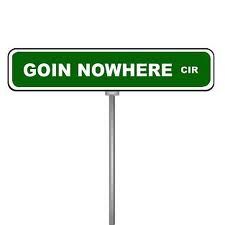 But now, I will speak to Old Brad and use the wise words of one Tom Petty, "DON'T COME AROUND HERE NO MORE!" Old Brad won't get me where I want to go!
I am happy to say that my back and mindset are doing much better now and I am getting back on track with workouts! I will use this setback as an opportunity to learn as I go forward. I will use this reminder to propel me on to bigger and better things! I am determined to successfully navigate this holiday season eating minefield, and go into 2014 energized and ready for the best year yet!
Who's with me?
Embrace Your Possibilities
Good Day Sparkville