Saturday, December 14, 2013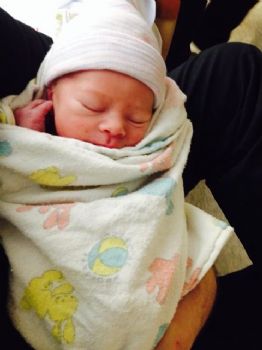 So he was born on Thursday morning, his mom and dad are fine.
Some grandparents and aunties came.We all put the seal of approval on our little 5.58 pound bag of sugar. Now they want a little time to get used to him before we visit again.... This is really hard.