O-OPPORTUNITY
A FAVORABLE OR ADVANTAGEOUS COMBINATION OF CIRCUMSTANCES; SUITABLE OCCASION OR TIME.
AN OPENING...A CHANCE... A BREAK.
We are given many opportunities in life. Each and every day.
They come in obvious forms and in ones that we need to really think about in fresh ways, to see.
Opportunities to make a friend, help someone, give back, do a good deed.
Opportunities to move ahead in work, make better financial choices, organize our homes.
Opportunities are there, each day to improve ones health. Eat right, workout, increase ones knowledge.
Opportunities to become more positive, hopeful, increase ones faith.
Why then is it so hard to see these opportunities, if they are all around us, every day?
Are we stuck into the same old rut, with blinders on? Just looking at things one way?
Are things always obvious? Do we have to search for things that are right under our noses?
I have found that there are many ways to look at the same thing. I may lean towards the one I know, or have been told that is the way it should be, but I like to see the best in everything...in everyone. Even in a bad situation, I know that something good will come out of it. That is just the way that I am wired.
This makes opportunity jump out, at me, a bit more than maybe someone that is negative. Expecting the worst, stuck in the same old, pattern.
I see it...now time to ACT on it. That may be my hangup.

With my positive attitude, I will make it a game, today and hopefully each day to find the opportunities, that are given me and then ACT on them! Not let them slip by.
What a waste that has been in the past, and would be if I continue to not act.
How thankful to have the opportunities, we are given.
The opportunities to follow SP and all the good advise..the videos, the tracking.
Why grumble and complain about being stuck, not making progress, when I have been given these great opportunities, both with my health and other areas of my life?
Grab on...use them. There is no room for grumbling, when we just need to do something.
What if I just took advantage of a third of the opportunities, given me, each day?
I am thankful for the opportunities and will now act on them to lead a fuller life.
I will not settle for what I have.. although I am happy, there is always room for improvement.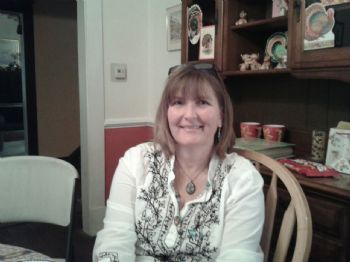 Here I am...56 and ready to act on the opportunities given to me.
It is going to be a GREAT year!!!