Monday, December 09, 2013
I usually have my snowmen on the stairs etc. but with allie it isn't safe. Especially with the twig arms as she loves her sticks lol so since we can't finish the bathroom, I asked can we tidy it up and I can put my snowman up where she can't get them...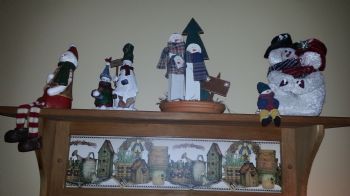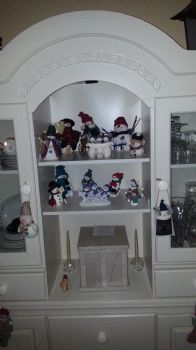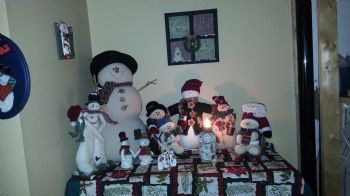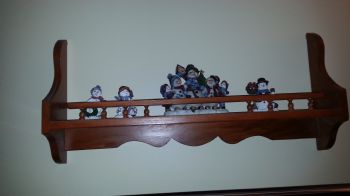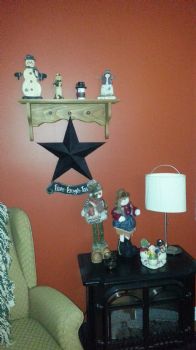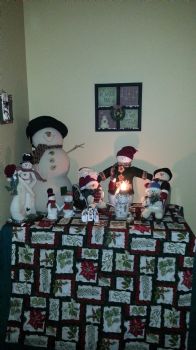 I hope you like my snowmen that is most of them... some are scattered and didnt bother to take their pics. And cos some will wonder, yes that is my mother on the bottom shelf I put a little snowman bell beside her.