Dear friends,
I am so sorry that I have not been there for you the past couple of weeks. I have had a little setback. You see, after several months (possibly years) of being free of it, depression has once again reared its ugly head. I have been free of it for a long time. In fact, this is the first time since I began my journey that I have had to deal with it at all. Anyway, when this happens, I go into what I call my "survival mode." I do what I have to do to get through the day and that is about all I can do. When I am in the middle of it, it is all I can do just to function, so I am afraid that Spark went by the wayside. I have tried to keep up with reading your blogs, but just have not been able to comment like I usually do.
I know I should have reached out to you sooner, but just couldn't do it for some reason. I know I would have gotten all the support and understanding that I needed, and it probably would have been more considerate to all of you rather than just falling off the face of Sparkville! Thank you to those of you who tried to reach out to me. I am doing much better now and trying to get things going again.
I did have about a 10 pound gain, but have now lost 5 of those. It is just so easy to gain when we are not diligent. Anyway, now that I've caught you up with all of that, I thought I would share a few pictures from the past week or so.
I finished up one more sewing project. This is a large bag that I made to carry all of my quilting supplies in. It is hard to tell in the picture, but it is quilted and about 24x30. It turned out beautiful!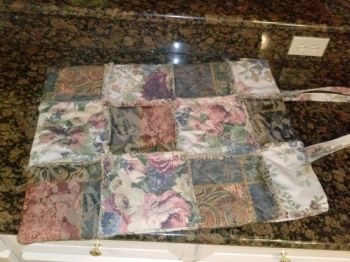 Itty Bitty was a reindeer in a little Christmas program at school, so here are a few pictures from that.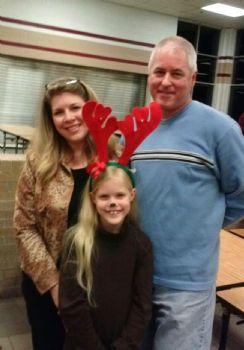 (this was at my worst - I am really good at putting on a happy face!)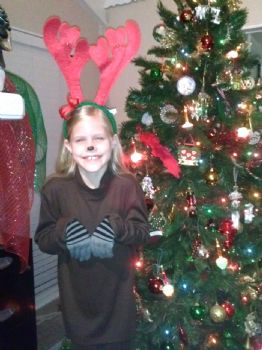 We also made a little gingerbread house. Itty Bitty loves helping with all of the little projects we do at Christmas - just wish I felt better while we were doing them!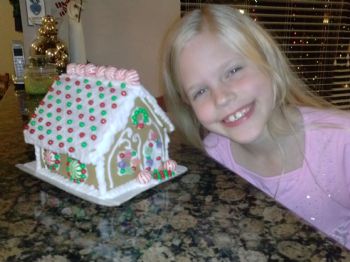 Well, I think that just about catches you up with everything. Thank you for not giving up on me while I was absent! I am feeling so much better now, and will try my best to get back to Sparking! I really need all of you in my life - it makes all the difference in my world!

Dachelle