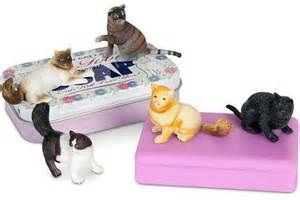 Yesterday's discovery about the discontinuation of my Garmin watch and its replacement by ugly colors including the gag inducing hated pink was just the start. I was also looking at some running gear sites at medal holders and discovered a way to store/display racing bibs too.
Except..."Run like a Girl" ? More pink ? Girls Run ? More pink and powder blue ? Don't even get me started on women's shoe sizes and colors! Or perhaps I should say "girls' shoes" !
Are we really so insecure as a society that we have to minimize the abilities of women, by refusing to grant them full adulthood? Run like a girl? What, I'm 4 years old? And did you, gear manufacturers, ever consider that maybe, just maybe, we would like to wear something other than pink and other pastels?
I, personally, find manufacturers' insistence on marketing women's items in pink to be offensive. It is patronizing, it is trivializing.
I have to wear men's running shoes because there are none in a "women's" size that are wide enough and I refuse to have tight shoes and be uncomfortable. I want my shoes to be bold and vibrant and make me want to run...not boring, bland and white / pastel.
If I want a hammer or a power tool sized to fit my hands - which are obviously smaller than a man's - why is my only option pink? A pink power drill? A pink hammer?
If you are female and like pink and like being called a girl...good for you and I mean that sincerely with no sarcasm.
But for me it is sexist, demeaning, trivializing and discriminatory. People are people and should have equal opportunities (and responsibilities!) without the trivialization. If a woman wants to do a "man's" job...she should be allowed to do so (and the reverse is true as well!). If there are valid physical requirements to do the job then a woman must be able to meet those requirements too. Note the word "valid". Nor should those VALID requirements be reduced just because of gender (or race or any other stupid cultural division)...if she wants it bad enough she will work for it. Oh boy, this could be an entirely new rant!
Don't make pink my only option just because I am a woman. Enough with the pastels as my only choice in foot wear and give me real size options. Because I am just SO sorry my feet are not petite and narrow. Don't tell me how great a company you are for making tools sized for women and then demeaning us by making them pink...because they are "only for women". And yes, I do know at least one tool company like this is actually owned by a woman which makes it even worse.
Maybe I'm too sensitive.
Or maybe I'm just tired of how our society constantly bombards us with overt AND covert messages that demean and objectify women and reduce us to children.
Run like a girl?
I don't think so.
I run. Period.
Ok, end of rant, back to your regularly scheduled programming.