Party Time!
Sunday, December 08, 2013
I am really proud of myself for eating so healthy at the first Christmas party of the season. It was a work event so I nursed one drink all night and ate lots of healthier treats and smaller portions of the less than healthy items. I did cave and eat a small brownie, but it was a party!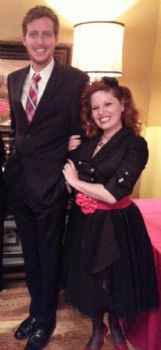 Here is a photo of my best friend Connor and I at the party. Made myself a new dress!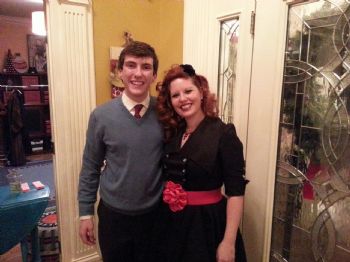 And here is a photo with my co-worker/friend Mac.
Hubby was taking the photos. He isn't crazy about being in them which drives me a little nuts!