Saturday, December 07, 2013
I am not holding any one hostage today by a long blog - I was delighted to arrive on my page this morning to be Welcomed by Party going on - On my Page -

I AM SMILING FROM EAR TO EAR !
I am very touched ! THANKS SO MUCH !
I also want to Thank everyone that sent info and sites for me to Research - Thank -you so much-
Heading to Mom's today to Celebrate with my Family and Create a marvelous Christmas Wonderland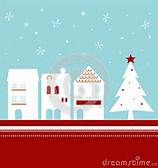 Will be home all day tomorrow and I cannot wait to spend time with all you !
Thanks for making me realize how lucky - I am ! LiL Older Racer - just a smidge :)
Oh and keeping in Mind and Prayers Pearl Harbor