Friday, December 06, 2013
Got called off my volunteer job this morning due to weather, which was good because I was just about to call them, lol. Had plenty of time to watch the snow come down (and it's still coming). Not sure how many inches but it's the first measurable snow this year. Hubs and I took the dog for a walk this late afternoon: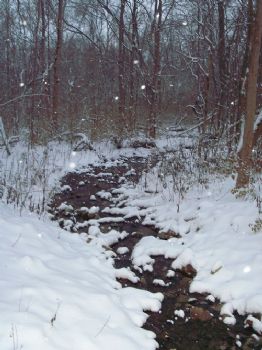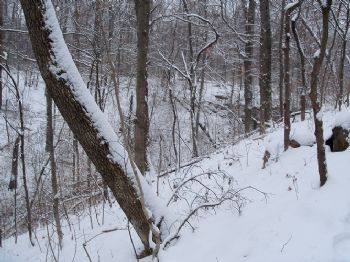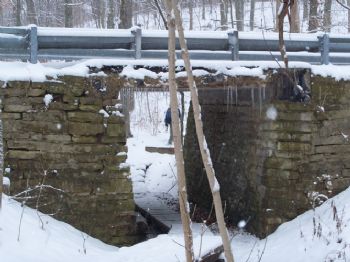 And Grizzly Adams (the beard is left over from No-Shave November), aka DH, with Sweets: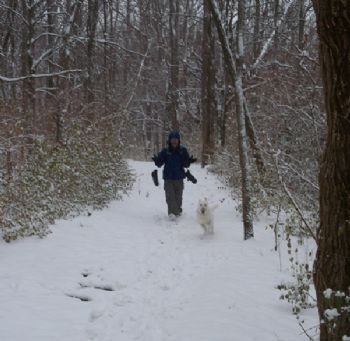 There's something about walking in snow....