Yesterday I posted on my status that I had been gluten-free with absolutely no cross-contamination for a full two weeks. I was very proud of myself, because the longest I've been 100% GF since I discovered the stupid allergy has been 16 days, and I was almost back to that point. I felt GREAT the last time I got past two weeks GF, and I wanted to get there again. Sometimes it's hard, though, to know what foods I can/can't eat. Some things you think are GF, only to realize they are made alongside gluten-containing foods, and cross-contaminated. I've discovered over the last three months that I can't eat just about anything made by my local grocery brand, even something as simple as grits, which are technically a GF food, because everything my local brand makes is cross-contaminated. As I've said before, I am VERY sensitive.
I thought I was doing so well. I was so excited to be past two weeks again. Then last night, I noticed my oldest son carrying a bag of rice made by my local brand - rice that I discovered on 11/12/13 must be cross-contaminated, because I had a reaction to it that evening. Since then, we've been using a different brand of rice, and I've been fine. But my son was carrying that bag, and I noticed that it was much, much smaller in quantity than the last time I saw it, and we'd had some rice with our dinner last night.
My husband does the cooking in our family. He's a far better cook than I am, and he enjoys it. He tries very hard to make sure he doesn't cross-contaminate the food he's preparing. We even have our pantry separated out into two - one that's safe for me and one that isn't - so that he doesn't accidentally grab the wrong thing. But it turns out, we'd had a misunderstanding about the local brand of rice, and he thought we'd decided something else was the culprit on the day I had the reaction. It wasn't. It was definitely the rice. And so I found out last night that I had NOT been GF for two weeks. For the last three days, I've had at least one meal daily with contaminated rice in it.
Sigh.
No wonder I've been starving and eating like crazy. No wonder I haven't been sleeping as well, and have been getting really severe headaches. No wonder I've been extra sore. No wonder my skin is starting to break out. No wonder the scale has gone up something like 7 lbs in the last couple days (even though I've been eating at maintenance level). It's frustrating, because I just started this new weight-lifting program, and it's also TOM week, and so I thought all these things - extreme hunger, sleeping issues, headaches, soreness, breakouts, and scale - were all related to one of those two things. If I hadn't been starting a new program this week, I would have realized earlier that I'd been cross-contaminated. I was already starting to suspect last night, BEFORE I saw my son with the rice, because I COULDN'T STOP EATING and I haven't felt like that in a very long time. Three days in a row of mild cross-contamination leads to symptoms equal to a more major contamination.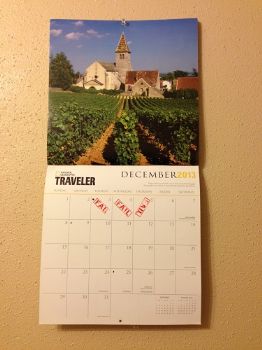 So I guess I only made it twelve days GF this last time, and now I'm starting over at Day 1 again, after three days in a row of exposure. Ugh! Sometimes I just feel so hopeless and exhausted. Gluten is just so ubiquitous, and my particular allergy to it is severe and affects so many different parts of my health. My husband offered to take me on a vacation (to see Hogwarts!!!) this coming spring, and I actually declined because the idea of trying to travel GF scares me to death. I can't handle it yet. I can't even make it two weeks in my own home without messing up somehow! In three months, I've literally only made it longer than two weeks without gluten exposure ONCE. In the 89 days since I stopped eating gluten, I've messed up 19 days. That's over 21%, more than one out of every five days. How is my body ever going to heal if I mess up this often?
I'm just so frustrated. Will I ever get this right?? Ugh. Thanks for listening, guys. :(
PS - I find my FAIL stamp funny, so don't worry, that was my attempt to try to cheer myself up a bit, rather than a demoralizing tool.