Sun Dogs at sunrise
Thursday, December 05, 2013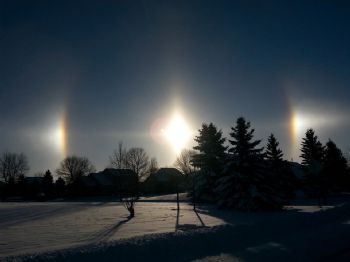 For those that have never seen "Sun Dogs" this is beautiful example. This scene is ushering in the deep freeze we are experiencing now or about to experience. Cold disguised in beauty!
I thank a friend and family in MN. for sharing this. Enjoy some more of an unusual sunrise.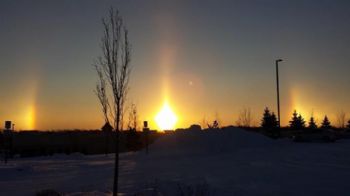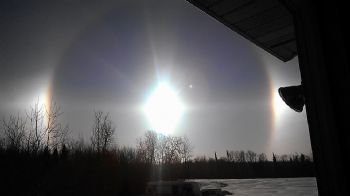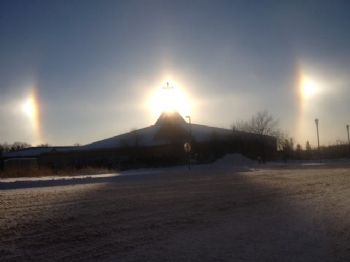 This is over the steeple of St. Hubert's church and school. God is amazing.