Thursday, December 05, 2013
THE SOULS OF THIS EARTH PAST AND PRESENT WILL FEEL YOUR LOSS MR. NELSON MANDELA YOU HAVE FOUGHT FOR HUMANITY & HAVE SHOWED US WHAT TRUE LOVE AND BROTHERHOOD IS...HATE HAS NO ROOM IN OUR HEARTS OR THIS WORLD... WE HAVE SEEN THE PAIN AND DAMAGE IT HAS DONE TO OUR HUMANITY OUR SPIRITS TO OUR WORLD...IT IS BECAUSE OF YOUR LOVE, SACRIFICE & PERSEVERANCE THAT WE HAVE TO CARRY ON IN YOUR NAME THE FIGHT FOR EQUALITY FOR ALL OF HUMAN KIND...FOR WE ARE ALL BROTHERS AND SISTERS IN THIS JOURNEY OF LIFE AS WE WILL ONE DAY FIND OUT.
REST IN PEACE MY BROTHER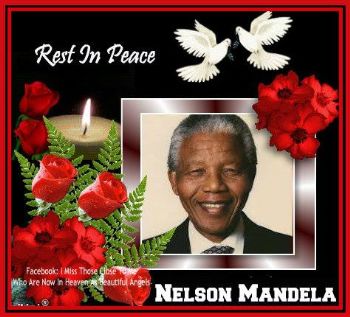 "I have walked that long road to freedom. I have tried not to falter; I have made missteps along the way. But I have discovered the secret that after climbing a great hill, one only finds that there are many more hills to climb. I have taken a moment here to rest, to steal a view of the glorious vista that surrounds me, to look back on the distance I have come. But I can only rest for a moment, for with freedom come responsibilities, and I dare not linger, for my long walk is not ended." Nelson Mandela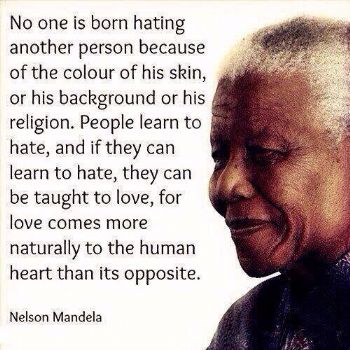 When a man has done what he considers to be his duty to his people and his country, he can rest in peace. I believe I have made that effort and that is, therefore, why I will sleep for eternity.
Nelson Mandela 1918-2013