Monday, December 02, 2013
My husband and I went on a Christmas light tour on Saturday night, and enjoyed a really great display. It called the 'Enchanted Forest' and is at the Forestry Farm in Saskatoon (it's a zoo). I knew I would enjoy it, but hubby surprised me that he really enjoyed it too - in fact, it was his idea to go.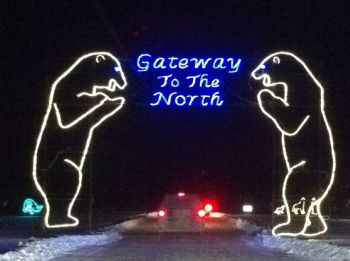 It's a driving tour, that takes about an hour to complete. There were so many beautiful displays. I will upload more once I get home.