Saturday, November 30, 2013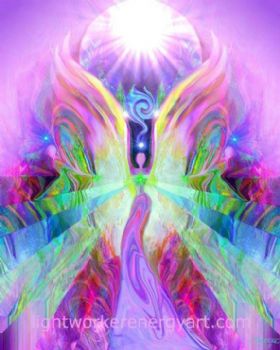 We are all one. Love is stronger than our differences.
I meditate on a regular basis and reap benefits from this practice.
No matter how old I am, I can always learn more, and I do so with confidence.
I am even-tempered and emotionally well balanced.
I let go of childhood fears. I am a secure, empowered human being.
I am centered and focused. I feel more secure each day.
I have the strength to remain calm in the face of change.
~*~*~*~
~ Affirmations from "I Can Do It Cards - Affirmations for a Stress-Free Life" and the "Louise L. Hay You Can Heal Your Life 2013 Wall Calendar" by Louise L. Hay
~ For more posts like this, go to
fb.com/AwayWithTh
eFaeReiki
~ Original art by Primal Painter
fb.com/primalpain
ter