I feel a peace. Utah had no seizures last night. I pray that we will get this under control soon.
I am sitting here at my desk. Yes, the desk I purchased for myself a few weeks back. I love it. I love not carrying my laptops around. I love having my place. I searched and searched on-line for a one drawer file cabinet or something that can sit in the corner next to it but did not find anything that would match. I may try to find some sort of basket.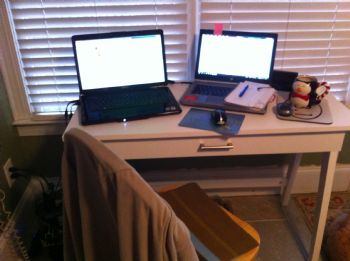 I am listening to Pandora, my new love. And when I look down...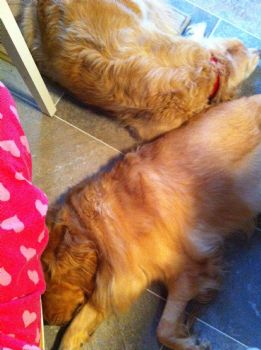 I bought these for the kitchen yesterday. A bit dark but I might like them.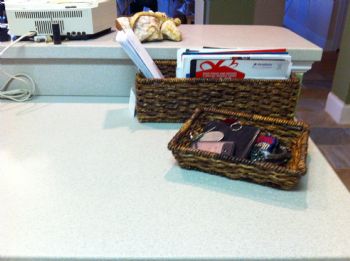 Better than throwing mail in a shoebox and keys and stuff in a glass serving bowl :)
Oh and those of you who are tracking my kitchen drama, these are my old cabinets.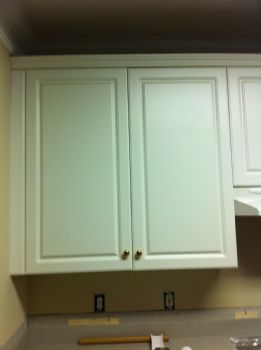 These are the NOT matching new ones they put in thinking they were close enough. The new ones are more narrow and have and extra center piece. See the space between the cabinets and around the drawer?
The good news is they went ahead and installed the appliances (even though they will have to tear it all out again when the get the right cabinets). So we were able to have a Thanksgiving dinner. Nice!
Oh and here is the other great thing. I love it. Our old frig was 19 years old.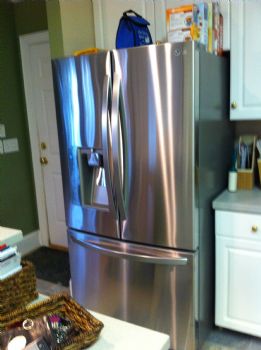 Yes, stuff temporarily on top of the frig as I still do not have a pantry.
More importantly, this is a picture of my beautiful kids from last night. Very little room on the bed for me but oh, it was so nice to sleep on the bed.
Here is a new favorite. It is on the way home from the vet last Thursday. Utah was about to fall off the seat so he just rapped his head around Sierra and fell asleep.
Lastly, and most importantly, seizures were as follows:
Tuesday - 9:20PM, 9:44PM, and 10PM
Wednesday - 9:30PM
Friday - 5:30 AM
None, last night or this morning, thank god.
Thanks again for all your support.