Friday, November 29, 2013
This race is the largest 5 mile race in the Eastern half of the U.S.A., and it's held in a small town in Ohio. Yesterday was the biggest turn-out ever at 10, 700+ walkers and runners. Wowza, it was a mass of humanity (plus a few dogs), and I was a frozen turkey because it was 20 degrees! My toes finally became less numb around 1.5 miles.
I really have to give a shout-out to RACINGTODOIT because she gave me the little push I needed to actually attend (oh, and the phrase 'frozen turkey', too, lol). I was debating because my knee wasn't feeling the best, but I went and I'm glad I did—it was a good experience. I walked and ran, and walked—a lot. My official pace was 13:49/mile and total time was: 1:07:21 on a mostly downhill course. The thing of it is, my knee doesn't feel too much different from when I started—so I think that's good news. Saw a lot of turkey hats, and more than a few of these—so jealous—if I had one I would have worn it: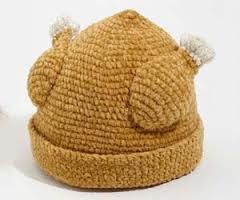 Oh, there was a man running in a kilt, he had judiciously worn running tights underneath, thus avoiding the awkward question of does he or doesn't he? And 2 young men with bare legs in brown trench coats, blue wool caps and black painted-on moustaches. I have no idea if they were supposed to be in-character, or flashers. I would vote for the character because it's hard to flash when you're wearing shorts underneath your coat. Hey, one of them bent over to tie his shoe and the flaps of his coat came apart! I think the lack of clothing made them really fast, though, because the starting line was the last time I saw them. Not to be outdone, I played leapfrog for a mile with two turkeys—or rather 2 young women—in turkey costumes, compete with beaks, red combs and little black top hats, lol. Good times!
Sweatshirt and hat swag: