Thursday, November 28, 2013
With all the crazy stuff from Tuesday, its a wonder I am so awake and happy. Went to moms and pushed the wrong button on the Asus and deleted all my videos. Good thing I back them up. I rarely watch them anyway so it was probably time to clean it up anyway. I will probably resort the pix into less folders too. My negativity girl threw a big screaming tantrum requiring three of us to take her to my office to calm her down. She looks like a model and is always complaining about her looks. It was sunny and I THOUGHT I would get to walk for the first day this week. But then they made me work.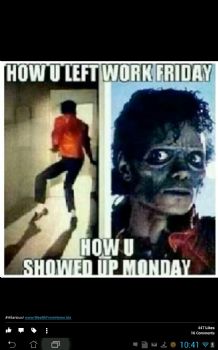 My other special girl scratched off a huge scab on her arm and screams that she can't lose her level or go on precautions and when she did both it took three of us to keep her from slamming the door on my hand and foot and keep her from more self harm. As that was going on, another girl asked if her meds were ready for today's furlough....that nobody knew anything about. I already had six last minute furlough orders on Monday because one of the therapists only sent the information in to the spreadsheet people when for three years they have always sent a separate email to me. I had to track down her therapist and write her orders and meal orders for four of my boys before I could do the three hours of paperwork for the ten minute incident with girl two. Finally finished at 935 pm and five minutes later found out a staff was injured while trying to calm her at 630 pm so we had to fill out all that paperwork - including going to another unit to get a witness statement - and change three reports to say there actually WAS an injury. I use music to help me concentrate - duh - and came out of my office with the music still on which finally showed me how loud the Asus can jam when I'm stressing! Good thing I listen to soothing tunage....and the blues.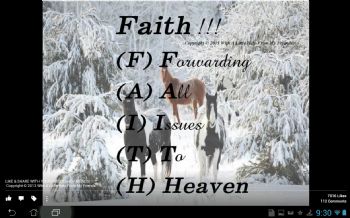 Came home and CountingCrowsFan is the new hashtag they want pix sent in for a mosaic and contest for free tix to any of their 2014 concerts so...made my night. Didn't get to bed til FOUR AM though because I am researching all the screw ups the time keepers have done on my information. That will probably take two more days correlating their email to my timesheets and seeing if they actually paid when they said they did. They change dates on stuff and have about fifteen entries for comp time used on Saturdays when I don't even work on Saturdays. I think it all comes out in the wash but I would be fired if I just changed OT to comp or this to that. Between vacation, comp, holiday comp, on call, emergency, administrative, sick leave bonus...how can ANYONE keep up with actual time you have?!? It's a scam, I tell ya!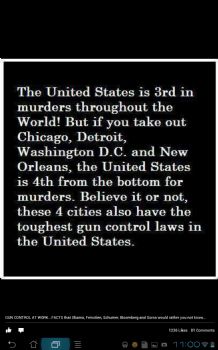 Texas...where everyone is bundled up and the ice cream truck is making his rounds in 40 degree weather. Can I get a witness? Believe it. Got to?work at 2 pm withwater gushing out of a spout behind my unit like someone trying to fill a swimming pool. Got voice mail with maintenance but saw security looking at it soon after. Still gushing at 5 so I talked to security who said maintenance says it will take awhile. Just talked to them again with the same answer at 730 pm!!! See how the government runs things? Got screamed at again by 'hate how i look' model girl. I'm finally on her 'pissing me off' list. What else can I answer to her same gripes but the same answers? Guess what was happening when I left at 10? Water gushing out behind my office.
Then I came home to a shock! Ron is talking about the Christmas present he is getting for ME this year! I don't think I have had more than 1 or 2. The last I remember is the robin hood movie that HE wanted back in the day. I am so happy I could cry!