Family time
Wednesday, November 27, 2013
The past week has been full of wonderful family time.
Friday my oldest son and I drove to St. Paul to see Elton John in concert, and we had such a great time. We talked the entire 3.5 hour trip down, he took me out to an Italian restaurant for dinner, Elton was AWESOME and we talked all the way back home - arriving at 2:30 a.m. It was such a special time with my son and I will cherish it always!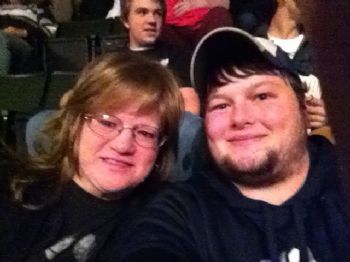 Tyler and I waiting for the concert to begin.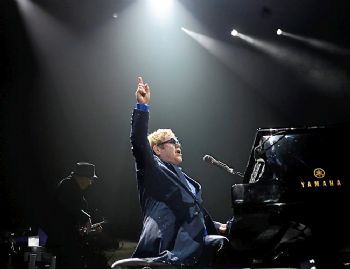 Elton John
Thursday evening Mike's son, daughter-in-law and two grandsons arrived from Illinois for a 4-day visit. It was wonderful getting to know them better and being able to spoil (not sure if it was them or me who was more spoiled) a 2 1/2 year old and 5-month old. We had an early Thanksgiving dinner with them and Mike's mom on Sunday. I was sad to see them leave.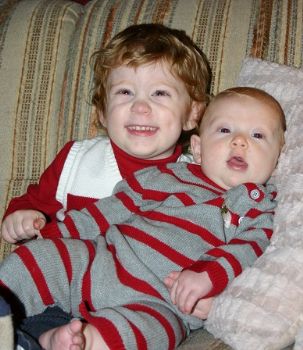 Mike's grandsons
We will be celebrating Thanksgiving and five birthdays at my sister's Sunday.
Tomorrow it will be just Mike and I, and I am really looking forward to it. His birthday is Sunday and I plan on making it a very special one. When we first started dating, he told me it has been many years since anyone celebrated his birthday. that is about to change in a big way!
Happy Thanksgiving to all of you.