Wednesday, November 27, 2013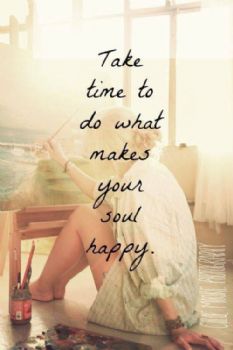 Are you taking time for yourself? Think about what you do every day and when you fit in some "me time" to stay healthy. If you don't care for yourself, it will be very difficult to care for anyone else. Even if you take 2 minutes a day, find a place for you!!
May you all have a wonderful and "healthy" Thanksgiving, giving thanks for our bounty of life. Enjoy and thanks for taking the two minutes out of your day to read this blog.