Don't you remember hearing, "thank you father for this food, we are about to receive!" Or maybe that was a quote from the Disney channel.
Many cultures are thankful for their meals. Then your parent would usually say," Eat all your food!",
people in such, and such place," Don't have any food!"
I have done animal rescue, and watched how wild farrow cats eat.
Wild animals eat like it's their last meal. Not knowing where or when their next meal will be.
A poor child, will try to fill up or steal or put food in their pockets, to fill up for later.
The really hungry eat like they can't get satiated or never satisfied.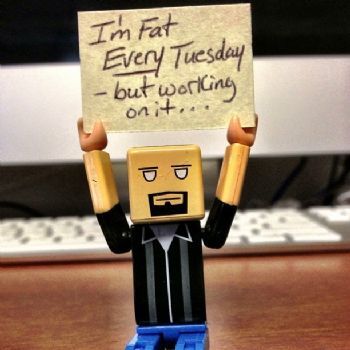 This is also a symptom of toxicity, being hyper, bad habits,
or unresolved emotional problems.
How do I know this? Well obviously, I am my own example of these.
I get toxic from splenda. It sends me into eating without end.until I detox.
I am not hungry either, isn't that the point here?
I will leave a dinner, at someone's house not knowing what was in their foods, feeling ok.
But when I go home make enough foods to eat like I was on a cruise ship, and needed 8 courses.
During my college days, I didn't cook, ate out of machines for convenience.
Got hyper by eating synthetic foods, and beverages. Ate processes foods, that weren't good for me because I didn't cook. My mother didn't have foods laying around for me to snack on in between school , and my work. She worked too.
I developed illnesses from that type of eating.
Are you eating for your eyes? Or are you eating for your stomach.
I realize that I have been taught to graze at meals.
I have 3 big meals, and three mini snacks in between. I have a medical condition.
But I find this way of eating keeps your blood sugar level, and not spiking.
Many people just eat 3 meal a day,
And hopefully they eat enough carbs to keep their energy up,
And have enough protein to keep their brain alert.
I really am not sure if this is possible,
Since I have been a grazer for so long.
Women have been taught to be like cows in their eating habits.
Men seem to want to get to the chase, or solution, quickly.
Like immediately, I don't want to wait, I want it right now.
Like our children who also can't wait.
Men eat like our ancestor, the cave men.
They eat functionally: meat and potatoes, the basics.
This is how people ate during the depression, if they could eat.
Everything else was scarce.
I enjoy being entertained, so I do watch television, or go to the movies.
It takes my mind into other realities, away from the stress of our living.
Many commercials come on enticing us into purchasing, or eating foods.
That we don't need or aren't good for us.
I fall victim to the power of brain washing!
I get up and eat in front of the t.v..
I am not hungry.
I buy pop corn. When I just finished dinner or ate at a restaurant.
I season foods before I realize if it is already over seasoned.
This used to be me, and possibly you.
We don't relate to our body's responses, or our bad habits.
When I was a child, every where I went people offered me suckers.
I was told, "that I was a pretty little girl, or good girl, or can I do the alphabet, or sing, or dance!"
Sometimes like a puppy, I behaviorally did my performance to get the reward promised me.
Now as an adult there is no one rewarding me for good behavior.
There isn't someone who makes me feel valued by the way I look.
So, being a creature of habit, sometimes bad ones.
We resort back to what is familiar.
Abusers also do this behavior.
We become the rewarder, the abuser.
And give ourselves the sucker, the cake, the ice cream, the candy, ect...
We eat without end. We suck down our food quickly, as if with straws, without satisfaction.
We are dealing indirectly to the pain that never goes away,
Buried deeply within our spirit.
I have been taught to graze, because of my medical condition.
I eat constantly, every 2 hours.
I wonder if I didn't do this,Would I be ok.
Could I function as a healthy person?
would I find my internal hunger clock?
Maybe that's the problem.
We are taught to Not Waste Food.
Eat It All.
Be Constantly Eating.
And Find Comfort In Food!
I hope this has helped you conquer your worst enemy,Your habits.
Now enjoy yourself! You deserve to have a nite out, get social.