Monday, November 25, 2013
Our blueberry bushes finally turned their autumn colors. You can see we have 2 different varieties. The ones wh are the brighter red make bigger sweeter berries. Soon the leaves will be gone.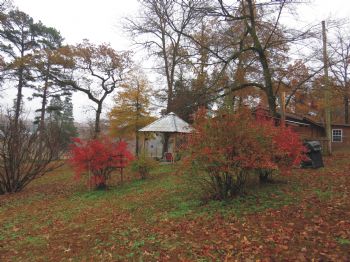 We got some ice and sleet today but not very much but enough to coat the tops of our muscadine vines. Our chore this winter will be to cut these back to the main trunks.