Sunday, November 24, 2013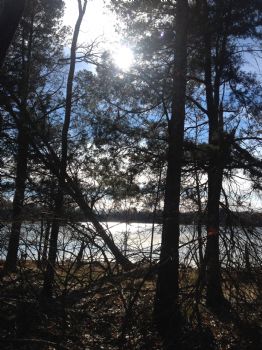 Boy was it cold today walking around the lake at Long Hunter Park but was still a great day.
I love walking when the air is crisp and the sun is shinning. I have seen this lake in so many beautiful settings. There is always something new to see. As I walk I talk with Jesus about all my many blessings and also my doubts and fears. I see his glory every time in the beautiful nature that surrounds me. Today my heart was so full of gladness and peace. He has lead me to the perfect job. This time last year I was so depressed and wondering just what I was meant to do with my life. What a difference a few months can make. Sure I am still overweight and have lots of other challenges but just the peace from knowing I am where God wants me and that he will guide me and love me regardless of how I FEEL is amazing. Friends if any of you are tired of trying and trying and never seeming to get where you are going, remember to spend time with Jesus and he will lead you where you need to go.