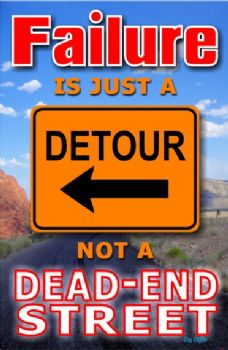 What is my greatest fear(s), about losing weight, lasting fitness and wellness?
How has that fear cost me?
How will my life transform if I take action, in spite of fear?
My fear that I will fail, have failed, am failing, embarrasses me. I want to be proud of my accomplishments, and show my before/after pix, but I'm afraid people will ask THAT question: how long did it take? I feel like a failure because it took 3 years to lose 30 pounds. It sounds so slow. I should be losing 1 to 2 pounds a week, right? Never mind that there was an astonishing 18 month plateau. While I often think: just not quitting is success, in the face of that frustration, other people may judge me more harshly. My critics & doubters, want to belittle my success. I'm afraid I may agree with them and lose my self-respect.
I'm afraid when people ask how I lost the weight. Over the course of 3 years, it's been so many aspects of self-discovery and evolution, that it's hard to put into a small box and present it like: this is the diet that worked! this is the exercise that worked! I confess, I made really bad diet & exercise choices for myself along the way. I'm afraid someone will push their crazy fad diet and I have to stand there and listen as if I don't think it's crazy. (Sure, drink meal replacement shakes, give up carrots because they're SO HIGH IN SUGAR, try intermittent fasting because, like, that won't TURN ME INTO A MONSTER THAT WILL EAT YOUR FLESH.) I want to eat real, regular food.
If I lose all the weight I want to, and I am slim, fit and healthy, will people expect me to be perfect in every other way? What if I"m not? Will my success be empty? No, I'm not perfect now, and I won't be perfect when I'm slim. I'll still sing off key, my jokes will still be corny, I'll still have grey hair & wrinkles & age spots, in fact, I'll probably have more. I'll still have aches & pains, still get sick. I don't expect myself to ever be perfect; just human.
What about about regain? I'm not afraid of regaining, so much of my fear is thinking that my detractors will want me to fail and regain. They're just waiting for me to fail, so they can gloat over my failure, & feel better than me. Yes, I've been told "we're not successful." I want to tell him to speak for himself, don't include me. I get to write my own definition of success. So keep your negativity to yourself. Doubter & critics on the left; fans & supporters on the right. You can go left and just keep going.
So my fears are around judgment. I'm afraid of what people will think of me, and what I'll think of myself. The fear has lead to inaction, and the comfort of familiar routines, foods, activities.
If I took action, in spite of my fear of judgment, I would take as long as it takes to get to goal, and stay there, or maybe I WILL gain: if my life takes a turn, or over holidays and vacations. But if I don't care about judgment, I'll turn it around as soon as possible, and get slim fit & healthy again. Goal isn't all or nothing.
If I get to goal, I'll have new evidence that I can be successful.
~~~~~~~~~~~~
Motivational Quotes:
"I must not fear.
Fear is the mind-killer.
Fear is the little-death that brings total obliteration.
I will face my fear.
I will permit it to pass over me and through me.
And when it has gone past I will turn the inner eye to see its path.
Where the fear has gone there will be nothing.
Only I will remain."
-Frank Herbert
"Success isn't permanent and failure isn't fatal."
-Mike Ditka
"Never let the fear of striking out get in your way."
-George Herman 'Babe' Ruth
"I've missed more than 9000 shots in my career. I've lost almost 300 games. 26 times, I've been trusted to take the game winning shot and missed. I've failed over and over and over again in my life. And that is why I succeed."
-Michael Jordan