Tuesday, November 19, 2013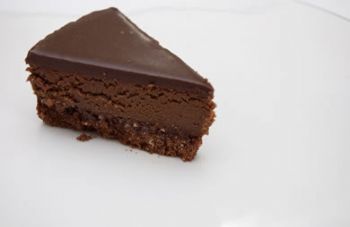 Just looking at this picture makes my mouth water! I couldn't just have one bite. This type of dessert I would weaken to its deliciousness and consume the whole piece and then some. I need to teach my brain to think differently when I come across something I "really" like. Because all my senses come in to play when I look at something like this... so I need to have that self control to refuse it in one look. Maybe by taking this picture of the chocolate pie and placing it by a picture of me at my heaviest? Or maybe add something more graphic to really make me think twice about having it. Something I'll have to work on for sure.
All about learning to have better self control for a healthier me!