First, a big thank you to all that commented on my previous post. I've survived the day - and I'm still under my calories at the end of my day. Once I recognised what was happening I was able to rein in, but also to focus on why I was fearful and deal with that. I had no control over the meeting that I had to attend on my mother's behalf, and had to be very sure that her needs weren't ignored or misinterpreted. My brother should have been there to help, but he is on holiday. Hopefully the outcome will be positive - we'll hear sometime in the future!
Anyway, let's move on.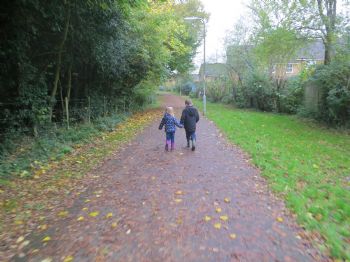 I said that I'd show you some photographs from yesterday. We walked again, to another little nature reserve that is close to where our son and family are living. Our grandson visits it regularly from school. They have a nature lesson each week which is called 'Forest School'.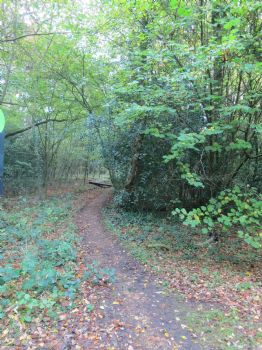 The terrain is similar to this. Full of beech trees. Grandson knew the way so was our trailblazer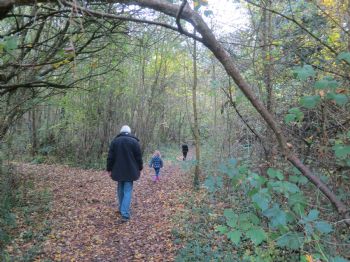 He wanted to show us some of the areas they investigate during their school time.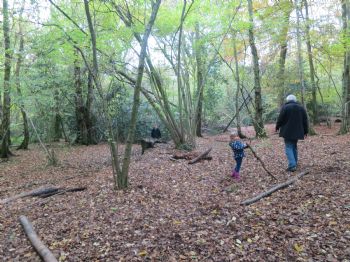 We stood still and listened in the copse. We saw squirrels and several different birds. He was teaching us what they are told to do - it was magical.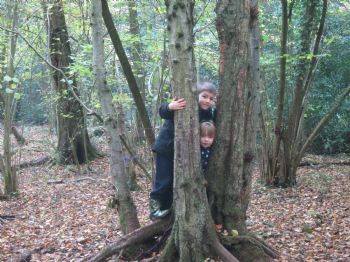 But there was time for fun too!
Today I walked in the park near to where my mother is. I used the time to clear my head and to get everything into perspective.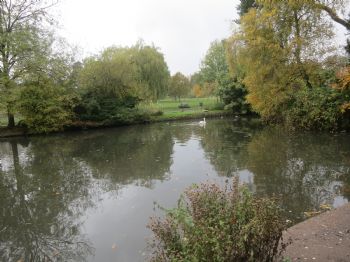 It is a very typical Victorian park. It has the usual wide open grassy area and a fairly large pond inhabited by swans, moorhens, coots and mallards. Today there were also a couple of Aylesbury ducks in residence.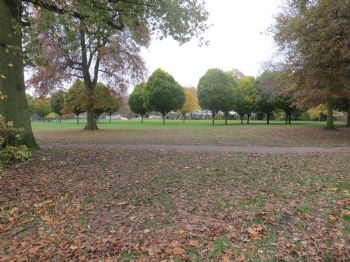 Areas of trees suitably planted abound too.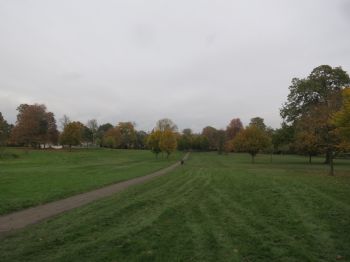 All in all it's a very pleasant open space. I just regretted that my mother isn't well enough to visit with me.
Onwards and Upwards, though. No time to dwell on the negative. The only way through is to stay positive and press on to the rest of the week. I have another busy day tomorrow - including meeting grandson from school. I may not be around much, as the day starts early and is fully booked until late in the evening.
See you soon, Sparkeroonies. See you soon!