Monday, November 18, 2013
Hm, maybe not. At least in the study conducted by Brian Elbel, et al. and published in Obesity Journal.
Data collection involved a point of purchase receipt collection and brief interview, and a telephone survey. Behaviors were examined before and after calorie labels were implemented in two large cities: Baltimore and Philadelphia. Two restaurants were chosen: Burger King and McDonald's.
The researchers found that the mean calories purchased before calorie labeling was 904--a number that did not change over time, i.e. there was no net impact from the posting of restaurant calorie and nutrition labels/boards. A person buying food at one of these restaurants was seemingly unaffected by food labels.
Despite possible selection bias and limited restaurant selection, it's still kind of fascinating to see the results. You can lead a horse to water, but he may not drink. Which begs a couple of bigger questions: Are we forcing businesses to make (what can be) costly changes that no one really cares about? What does it take for the general population to make healthier choices?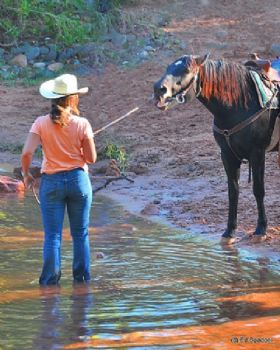 Here's the link to on-line study report (you can download the entire thing, too):
onlinelibrary.wiley.com/
doi/10.1002/oby.20550/abst
ract