November has been a very tough month for me. Every year in November, I participate in an event called National Novel Writing Month, or NaNoWriMo for short. The challenge of this event is to write 50,000 words towards a novel in the 30 days of November. I've been doing this since 2009 and have never had any problem hitting 50k words. In fact, I often hit this goal before Day 10. But because hitting 50k seems to come relatively easy for me, NaNoWriMo has become NOT about the word count goal, but about finishing a rough draft of a novel during November. It doesn't have to be in good condition. All it has to be is DONE, and helping me toward a better draft the next time. This, also, has never been a problem for me, and I'm usually done by mid-month.
This year, though...this year has been a nightmare. The book I chose to work on became so much more than I anticipated. It's been in my head (but never on paper) for the last 6-7 years, and I estimated it would be about 75,000 words long. Ha. Hahahah. Yeah... I'm currently about 2/3rds of the way through the novel and just under 104,000 words in. I have somewhere between 45k and 60k to go.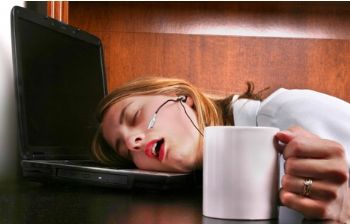 I'm struggling. Normally I'm done with NaNo pretty quickly, and can get back to focusing on the other things in my life: my family, my responsibilities around the house, my weight loss journey, etc. In one of my blogs, I expressed the hope that I would be done with this book by Day 10 in time for my DESIGN Challenge with my local Sparkteam. I laugh at myself now for that.
I am nowhere near done, and everything around me is suffering for it a little. My family has been FANTASTIC in supporting me and taking over the things I normally do around the house, and in leaving me alone so I can sit at the computer for 15 hours a day and type. But my body? It really can't just say, "Sure, I'll support you sitting on your fat bottom for 15 hours a day and rarely exercising and rarely paying attention to what you're eating! I'll just keep on losing weight without your help!"
Um. No.
Sitting around all day...it's just bad. Even if I'm eating the right foods, sitting around all day does BAD things to my body and the number on the scale. And then, when I get frustrated and tired, I start eating worse, and I don't sleep as well, and none of that helps either. I CANNOT WAIT to get back to exercising and eating healthy and not sitting on my butt all day long. At the same time, I feel the NaNo pressure more than I've ever felt it:
I must write. I must write. I must write.
I HAVE to finish. And, frankly, I have to finish SOON. Friday is my last free day of the month. After Friday, my kids will be home every single day for the rest of November. I don't have the choice to take a few days off now, without flat-out choosing to "lose" this November. You guys know how self-competitive I am. I will NOT lose this frickin' personal contest! I won't.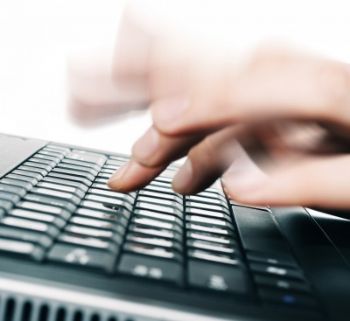 So this week, for the next five days, I'm going into superdrive mode. For one week - sorry fellow Team Chanel participants - I am going to eat, sleep, and breathe words. I will write write write, with the hope of getting DONE DONE DONE, and then, I can return to the land of the living. I'm sick of sitting in this chair, and I don't think my eyes have stopped aching from staring at the screen all month. I just want to get this over with, and move on.
Note: I do not usually feel this way about NaNoWriMo. The first week or two are fantastic fun. Most people starting feeling the strain and exhaustion around Week 3, which is where I'm at now. This is the first year I've ever reached Week 3 and not been already done with my book, so it's the first time I've felt this burn-out. I'm almost to the home-stretch of my novel, and when I get there, I'm sure this'll morph into excitement again as I careen toward the finish line. In the meantime, feel free to ignore my grouchings. Just wanted y'all to know where I'm at before I essentially disappear for week. :)
Also: Having a blast with my fellow San Antonio Writers. We've taken pictures in front of the Alamo, we've been to multiple write-ins, and we just had our Mid Month Love Fest (ie Mid-November Keep-Going-It's-Worth-It Party) this weekend. Pics: