The Fruits of Labor!
Friday, November 15, 2013
A garden of a few tomato, pepper and radish plants produced quite a bountiful harvest this year. Growing and cultivating the plants took on a whole new meaning to me when it involved a different type of physical activity. "Patty's Patch" was now my new playground. I never knew I had so many different muscle groups until I started gardening. The reward was great for nutrition as well as for fitness. And, what fun! Yes, working hard does produce the fruits of your labor. It was a great learning experience in the garden, in the kitchen and in a work-out! I'm already planning next year's "patch"!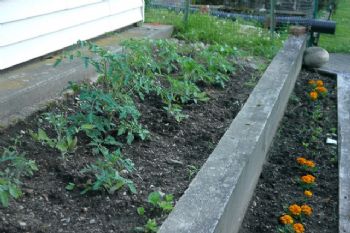 Week 1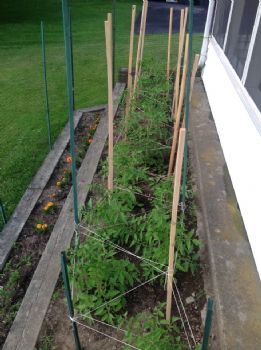 "Basket Weave" staking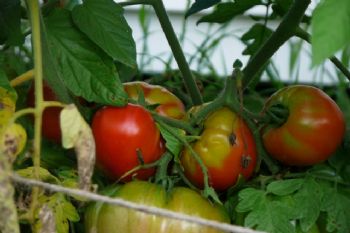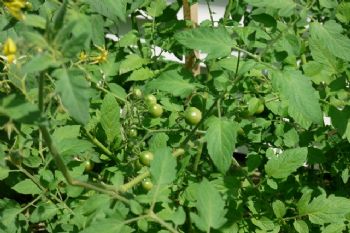 Pre-ripened cherry tomatoes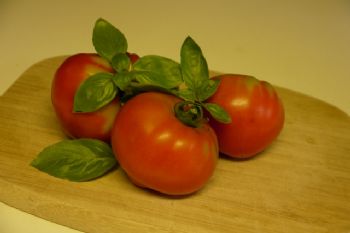 First picks!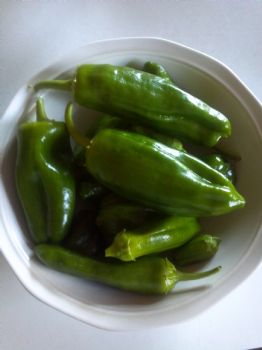 Peppers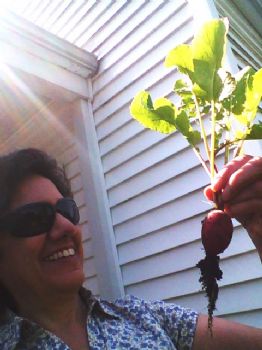 First radish!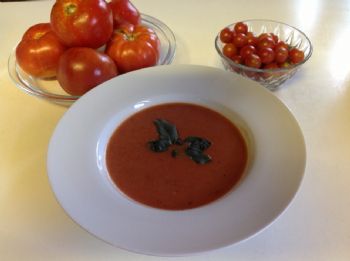 Fresh tomato soup!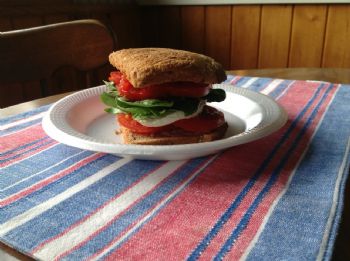 Tomato, basil, mozzarella sandwich!
Picked last of the tomatoes before the frost. Fried green tomatoes, anyone?