Friday, November 15, 2013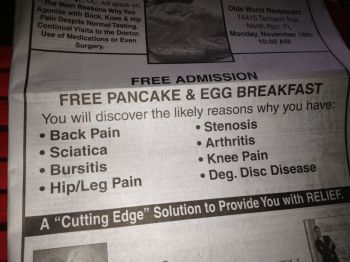 Speaks for itself, no?
In other words, the answer to "You will discover the likely reasons why you have [all these problems]" is the likelihood of your being irresistibly drawn to FREE PANCAKES & EGGS in the first place. The "'cutting edge' solution to provide you with relief" is, of course, not eating this sort of stuff.