Friday, November 15, 2013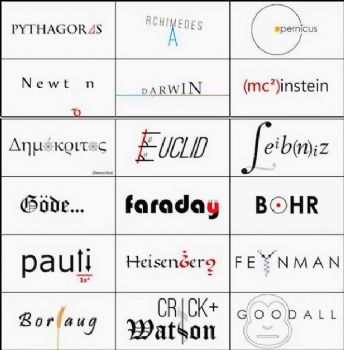 This is copied from the periodical "Science Day" from India; designed by Kapil Bhagat. Prateek Lala did the bottom three rows. The Greek one is Democritis, the "laughing philosopher".
I think it's very clever! I almost cracked a smile---which reminds me that it's time to stop being so grim!
You can find more of the same at:
visual.ly/science-typogr
aphy-01