Thursday, November 14, 2013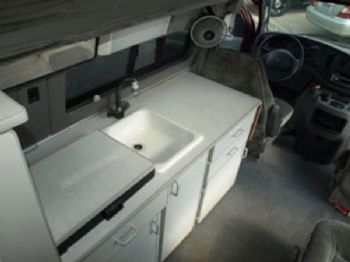 I want a van with an RV conversion, for road trips. Hotels make travel ultra expensive. Plus there is a sort of Virginia Woolf aspect to wanting "A room of ones own" for privacy in writing. There is a place called Sportsmobile in San Antonio that can convert Vans into RVs, that may be the cheapest option. I like the white cabnets the best.
Meanwhile, I got a 10 POINTS spin today on the Sparkwheel. Good deal, plus my Fitbit step counter got over 12 steps for yesterday, a great tally! I was inpatient hospitalized last week with a bad medication reaction and illness, so it is nice to get back to being active... Yea...