Dear Diary
Thursday, November 14, 2013
All is well! I had my tooth repaired and discovered it wasn't as big a deal as I thought.
Phew! What a relief
Why is the visit to a dentist filled with such angst? Treatment now isn't that bad if we are honest. I'm so thankful that I still have all my own teeth - even though I have a little less after yesterday's incident.
I was no sooner home that it was time to head out again - this time to the optician's. I'm having new specs. Very trendy ones, of course. You'll know it's me if you see me - I'll be the one wearing the ones like Elton John!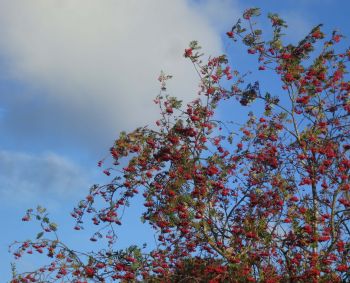 Ignore the clouds in the above picture, they were the last of the few and just happened to be passing when I took the picture. For the rest of the day the sky was that glorious blue - and, although the wind was quite strong, it was a beautiful day. I walked everywhere. Instead of one long walk I had 4 shorter ones, but overall I walked further than I have all week. I had reached my 10,000 steps by lunchtime!
More and more evidence of autumn.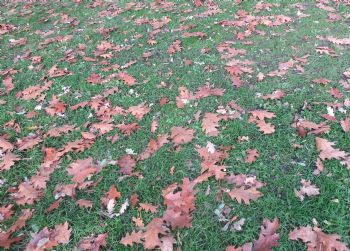 I'm enjoying the leaves while they are still around. It won't be long before they are gone for another year. Meanwhile, I've said goodbye to another day without cereal for breakfast and enjoying turning my eating habits upside down. So it's Onwards and Upwards and usual - with an early visit to the physiotherapist in the morning. If the weather is dry I'll be walking there too, better set the alarm just in case.