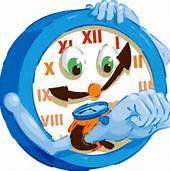 Time is Priceless , you have it , but you don't Own it . You Spend it , But cannot Keep it . And Once its gone there is NO getting it back . Use it Wisely-
Author Unknown
I agree there is no way to Travel back in Time Physically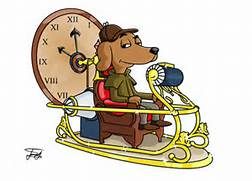 but we have the Gift to Remember Loved Ones whom have passed over Time.
Memories' of Times of Our Youth that we all were Once in our Prime in Life
But - I CAN repair damage to my BODY Over Time with Correct Measures of time - Race Times - Cooking Times - Time Management, Journal Time - all time well spent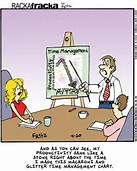 Time for Laughter

( Caption : As you can see my productivity sank like a stone right about the TIME I made this Macaroni and Glitter Time Management Chart ) - All above times essentials to me here on Spark if I research what I need correctly to My Own Personal Satisfaction and Specifications due to personal Health Requirements - TIME CAN BE ADDED TO MY LIFE AND BE MY FRIEND.
I am grateful right now that Once again my Husband has been given yet another Chance at Life and I have been given more Time with him - Of coarse there are never any guarantees in Life and we are still waiting for a Heart for the Transplant , many others in front of us in much dire need.
In the past year I have been through many up and downs with DH as he (and myself) have begun to realize that Each Day is a Blessing and a Gift

. Its not easy to be on these pages with a smile all the Time but I try and just do it !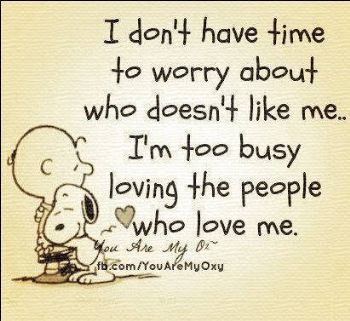 This Cartoon is not referring to ANYONE HERE ON SPARK - PERIOD . I am saying I do not worry about the LITTLE Things anymore in LIFE. THERE IS NO TIME FOR THAT IN MY LIFE as Negativity sucks the Time out of LIFE.
Lately my Time has been spent with Family and Friends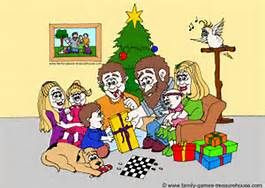 as Time is Running Short for Some and I Love them all .
My favorite Time is spending Time ( really knowing who they are which takes Time) with my Super Hero Friends here on Spark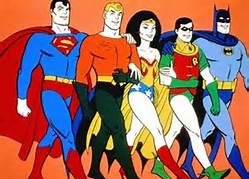 in combination with Cooking Healthy , instilling New Traditions of Good Health to my Grand Children but still keeping Time with my Good Buddies here at Home as all of us seem to Celebrate our Birthdays at the Same Time


. Double Nickels for Buddy Laurie yesterday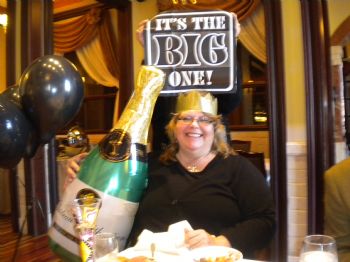 Had a Blast Last Night after work to Celebrate - feeling it today :)

NO TIME for Regrets what's done is done! I am holding up the sign - see my fingers. lol
Today DH is released from the Hospital (his friends are going to pick him up from the Hospital) which gives me Time to prepare for his arrival at Home. I am starting a New Position next week - which means Time to Train but at the same Time frees up my schedule. As I will be working from Home most of the Time So , I have Time to Care for my husband and Parents and Give Time to Charities , Church , Play Time to my Grand Children and Friend Time to my Super Hero Friends here on Spark

and most Important Time to Take Care of Myself - Yes - Life is Good and Time is well Spent but still to Short. I am always Grateful For More Time with my Husband - Hugs - LiL Racer