Thursday, November 14, 2013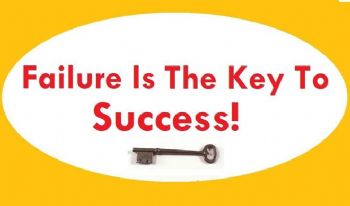 Failure isn't permanent. It is an opportunity for a new beginning. What you do after you fail is most important. We all know this, but we may forget to apply this reasoning to ourselves.
There is an almost endless list of those who have been perceived as failures who've begun anew and excelled , performed better than ever in their passions.
Refuse to quit. The rewards, when you do so, are countless.
If I may steal a quote from Napolean Hill, "Effort only fully releases its reward after a person refuses to quit".
Refuse to quit.