Thursday, November 14, 2013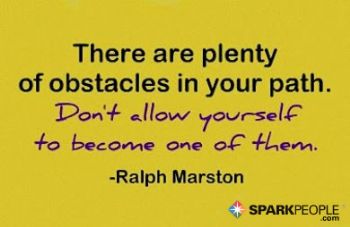 We've all heard the phrase "I am my own worst enemy". Well, that statement could not be more true in my case. There is absolutely no one and nothing standing in the way of my goals.
No one is holding a gun to my head telling me to eat and drink. I have the power to say no and no one in my life is going to be resentful or unsupportive of that "no".
I am the only person who is holding me back from accomplishing my goals.
This is something that I have to own up to if I am going to move beyond where I am right now. I have to do the doing!
Rather than being my own worst enemy, I have to fully embrace being my own best friend!!!!