Wednesday, November 13, 2013
We took a 2 hour, 6 mile walk/hike this morning and it was cooooooold at 30 degrees (better than the 20 degrees is was an hour earlier). I'm not really sure if I'm ready for winter, lol.
Sweets has the right idea (and all her spoils). Here she is 15 minutes after getting home: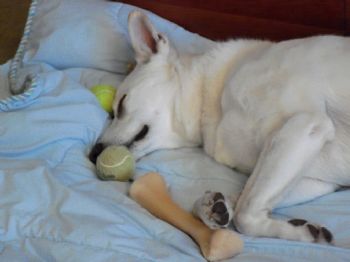 Note: I think the only toys that are missing here are a couple of squeakies, and those are under the couch. She's actually lying on the rope tug.