Wednesday, November 13, 2013
I just love that song, right? I recently saw Graham Nash perform solo and what a treat that was. I have seen him 3 times now and he only gets better. I got this: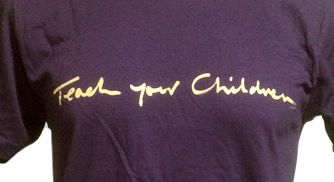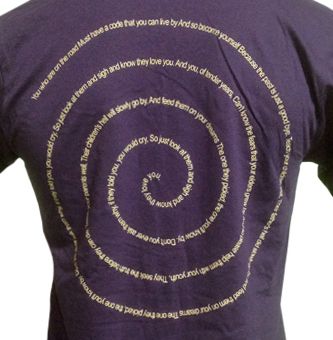 The full song written on the back. Check his web site to catch his performance if you can go it will be worth it.
My cousin was just killed while driving on the job by a driver on his cell phone. This was a tragic and unnecessary death that could have been prevented by our legislature. While we do have a hands free law for drivers, it might as well not exist. Most people continue to operate their vehicles with devices on their laps or out on the open road as though it is okay because the law is simply not enforced.
Do you remember an organization called "MADD" when it first started? It was a grass roots effort to address drunk drivers. Seems if you want something done around here the mothers need to do it.
My girls are sick of hearing me tell them not to use their phones while they drive, but too bad. I will continue to remind them because the temptation is too much.
Imagine a penalty for driving with a phone in your hand similar to driving while under the influence? A huge punitive penalty with threat of losing your driver's license will motivate people to stop this deadly habit until technology can come up with an affordable solution to this problem.
Teach your children well
that texting cells
or surfing the web
will slowly kill them
and feed them on your thoughts
to put phones down
or ending lives
will always haunt them
Since Legislators aren't dealing with this problem perhaps MOTHERS AGAINST DISTRACTED DRIVING=MADD will have to do their job for them again.