Monday, November 11, 2013
Last week I lost 2 pounds! Just goes to show that once you put your mind to it, track your meals and move more the weigh WILL start to come off! It's really re-assuring and encouraging to know and I'm happy to be off to such a good start.
This week my goal is to keep on tracking and measuring what I eat and aim for around 1200-1400 calories a day. I love my new kitchen scale, it's such a big help to know exactly how much you're eating. No more guessing or estimating!
My goal also is to go for a walk or a jog every day this week. This should be relatively easy since it has become a habit to go for a brisk walk every morning. My goal now is to keep it up and burn at least 2000 calories this week, preferably even more.
Also, my goal is to be active here on SparkPeople. I feel bad that I haven't had the time to reply to all your wonderful comments :( Tomorrow I don't have any classes so I'm going to spend an hour or so catching up with you guys. I do read all of your comments and I appreciate the support so much. I feel bad for not replying to you individually though :(
Weight loss wise, my goal this week is to lose AT LEAST a pound. I would be happy with that, as long as I'm losing. Two pounds would be even better but I don't want to be disappointed if I "only" lose a pound. As long as my weight is going down I'm happy!
HAVE A GREAT WEEK EVERYONE! LET'S MAKE IT COUNT! :)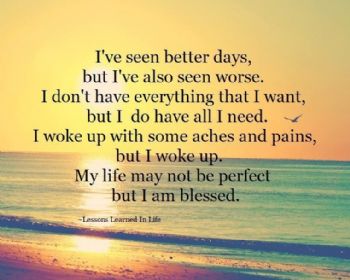 (I'm loving that quote right now!)