Saturday, November 09, 2013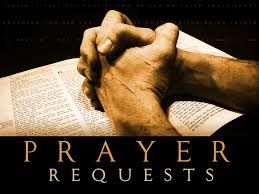 I am kind of freaked out. Today all of a sudden a giant lump formed on the back of my head. It is Large. It starts at the base of my neck, goes up to my at least halfway up my head in the back and is half way across the other direction of my skull. It's soft in some areas and hard in others. It projects out quite distinctively from the back of my head. It's tender and itchy.
I was rubbing my head earlier in the day. I frequently get pressure feeling building in my neck, head and ear there with MS. The neuro is aware, but never has said anything about me mentioning it or any MD. I figured it was tension or something. Anyway I don't know if I just massaged or rubbed the area too long or if it's something worse. It's scary big what ever it is.
I plan on calling the neurologist on Monday so I can get an MRI done ASAP. Yeeks. I am sooo scared. It could be a giant lymph node which needs antibiotics or worse.
Lots of prayers needed and healing energy.