Sometimes life can be so Sweet and other times its down right bitter. Bitterness is an opportunity to PERSONALLY GROW. It's a time to learn and come up with new ideas.
The other day I received an email from naturalnews.com. It's a well-written website with helpful ideas and articles on health. An Eye-catching headline caught my eye. It was about BITTER MELON. ??? What the heck is a bitter melon I wondered. It was time to go exploring.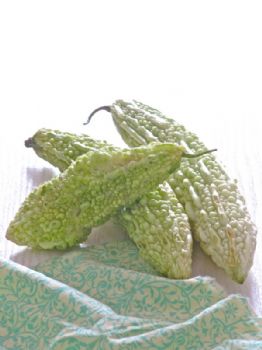 Bitter herbs have the reputation of being digestive tonics to help the liver and gallbladder through history. The bitter melon inhibits pancreatic tumor growth by 64% in mice at doses achievable by humans. They also found it to be very effective on breast cancer cells. The rate of kill was high. It was high enough to catch my eyes. A 2 percent bitter melon extract killed 80% of breast cancer cells !!! EXCITING NEWS. It attacks the HER2 gene that makes breast cancer aggressive. It stops cancer from growing according to experts. WOW.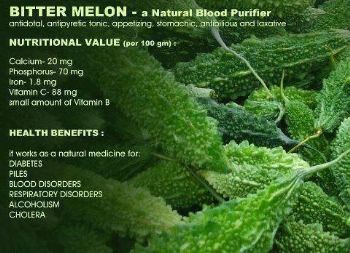 Searching on line I found many supplement companies sell it online for a bit of change. I wasn't interested in pills as who knows what you are really getting. Earlier this week, DH and I went to the Asian market to hunt down some fresh coconuts and turmeric roots. I was THRILLED to find a package of fresh bitter melons in the produce section !!! I was super excited clapping my hands. My husband is PUZZLED by my EXCITEMENT in the simplest of finds.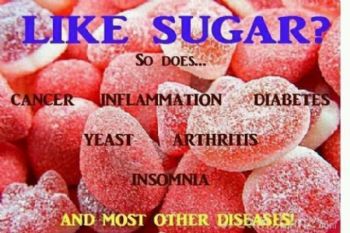 The mechanism it suppresses cancer growth was by starving the cells of sugar. I suppose there are other methods it has, but I understood that one. You see the foods we eat are so loaded with sugars it feeds cancers experts say. You don't have to eat candy to eat lots of sugar, it's in everything. Many foods we eat turn into sugar so our body can utilize it. Too much is not good for our health.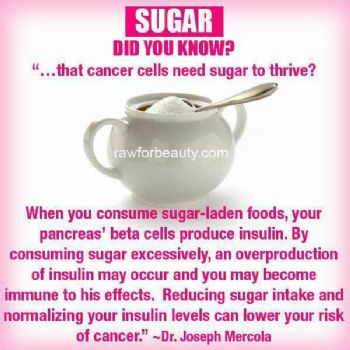 Today I juiced the package of bitter melons. I bravely stuck out my tongue and pressed it to one of the melons sliced in half. It was bitter, heck I can handle that. I scooped out the seeds as all the articles say to do so. They fell into the kitchen strainer looking like bright red, fresh cut meat chunks. Yuck, so gross looking. It looks like my cucumber has guts. Online they say on some sites the seeds are OK to eat and other ones say no. Yet they say some of the compound in the seeds has additional cancer fighting compounds. I choose to be safe until I learn more from researching.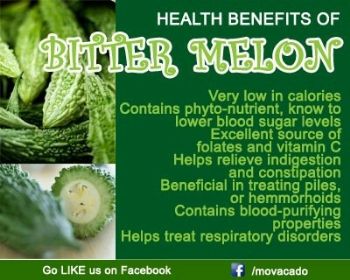 Why Juice bitter melons at home? Well a package of them was only $1.25. It was dirt cheap. I like being frugal. There are so many healing properties in fresh plants that are lost, destroyed, and damaged in cooking and preparation of supplements. Some of the studies used fresh juice so they knew exactly what they were getting, the REAL STUFF. From what I read online the results are not as reliable with pills. Yet, one must be open to trying different brands if they choose to use pills.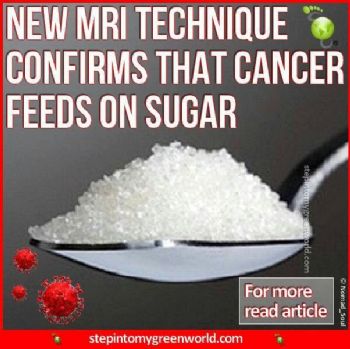 It took a whole package of those UGLY, wrinkle, nasty looking critters to make 4 ounces of juice. Then I juiced some grapefruit, tangerines, grapes, yam, and oranges and added to it to sweeten it up. It took mixing the 4 ounces with a quart of fruit juice to make it palpable. It still had a lingering bitter flavor, but not too bad. I drank down half the quart. It gave me a burst of energy. So I went outside and picked a big bowl of wheat grass to juice. I added it to the quart and tasted. Yuck. So I juiced up some apples which did the trick, making the juice tasty again. DH tasted it and said it's nasty. He did not like it at all. I didn't explain all the valuable stuff the bitter melon does to you.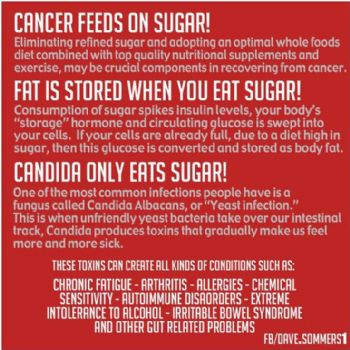 Why drink 4 ounces. On one posting I noticed a man had written his experiences with drinking a shot of bitter melon juice in the evening. He had remarkable health improvements, reversing his diabetes. All articles urge people with blood sugar issues to monitor it regularly if adding supplements or juice such as bitter melon as you can drop your blood sugar levels.
Here is some links to good articles.
"Dr. Ray applied a two percent bitter melon extract to breast cancer cells. She found that this was the minimum amount needed to kill a significant number of breast cancer cells. In fact, at that concentration, the extract killed 80 percent of breast cancer cells." http://institutefornaturalheal
ing.com/2012/04/tropical-e
xtract-kills-80-percent-of
-breast-cancer-cells/
http://blog.chron.com/fromun
derthebridge/2013/03/bitte
r-melon-toxic-to-pancreati
c-cancer/
http://www.slu.edu/x76849.xm
l
http://www.rain-tree.com/bit
melon.htm#.Unrz1RB1kdc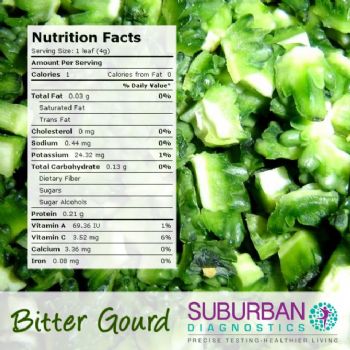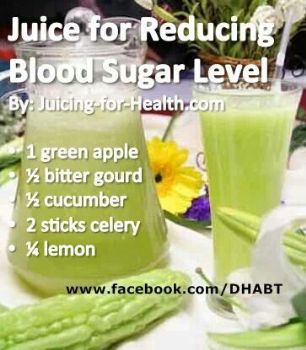 Bitter melon has been found to protect the brain in studies. It protects it from inflammation, something that is common in neurological conditions. If your pregnant or a child you should not take bitter melon. Again please research.
Research, research, research if you choose to make your own juice. Honestly, I find food is really amazing when you think about what all the researchers are finding on daily basis. Hippocrates was right, food really is our medicine.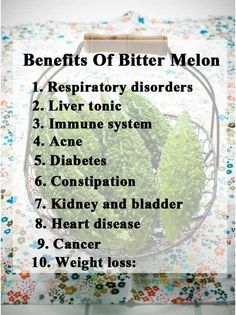 I definitely will be drinking it again. Fruit can be used to sweeten the juice to make it more palatable. You might question adding fruit to sweeten juice when sugars can cause cancer. Fruits have from what I have read are also like small medicine chests full of healing nutrients. I don't worry too much about natural sugars when I consume a large amount of vegetables in my diet. Adding spices like cinnamon helped too. Some people add lemon and honey to their juice and cut it with water. Why drink it? Why not. We are exposed to so many things that cause cancer on a daily basis. The question is why not? Heck I would rather prevent health issues than hope for a medical cure. I enjoy flooding my body with good nutrition. Yes, my taste buds can definitely adapt to the flavor of bitter melon juice.