Wednesday, November 06, 2013
The project that kept me away from SP so much during the last month is done.
www.sparkpeople.com/mypa
ge_public_journal_individu
al.asp?blog_id=5512114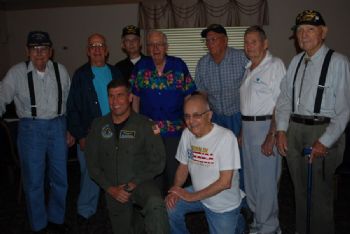 One of the old sailors at the reunion in Sept told me how much he enjoyed looking at the site. Sadly, he died a few days later and never saw the redesign with all the new material.
www.brigs.us/Phila/index
.htm
My parents were married 70 years ago today while my Dad had a 3 day pass from the Navy. So today is also a significant date for my newly reorganized "Tribute to the Crew of the USS Philadelphia" to "go live."