Tuesday, November 05, 2013
Had a mild headache this afternoon and energy is a bit low but I'm sure that will all pass in another day or so.
Today's eats...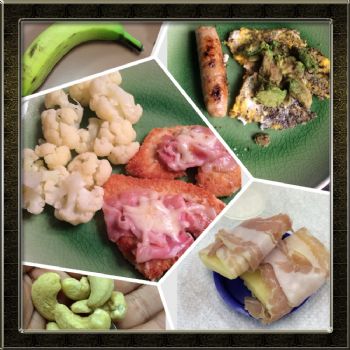 I purchased the book "Grain Brain" by David Perlmutter, MD and plan to start reading it tonight while enjoying a cup of decaf green tea.