Tuesday, November 05, 2013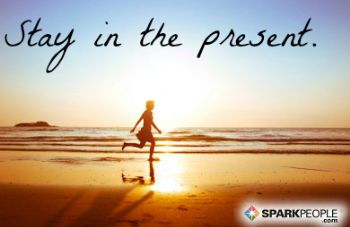 First of all, I am loving the new Start page here on SP. I know it's been around for a few weeks, but I just got around to actually setting mine up a couple of days ago.
When I was setting up the page, I found the picture above and it really spoke to me as a reminder that I can't do anything about yesterday and it does no good to worry about tomorrow. I can control what is going on right now at this moment. When I begin thinking about the mistakes I have made along the way I begin to worry about repeating the past and not making it through to my end goal.
I have read so many message board posts and blogs about this exact thought process. Most of us have all been going around and around this mountain and we might make it for a little while but then we give up. But there is no giving up on life and I get to choose how I will live today. I get to choose for myself how today will go. I can't control all of the unexpected situations that are thrown at me throughout the day, but I can control how I react to them.